Brushing your teeth is an essential part of your daily oral hygiene routine. This practice helps keep your teeth and gums healthy and protects them from various dental problems, such as tooth decay and gum disease.
Brushing your teeth should always be a part of your morning routine, and there are benefits to brushing your teeth both before and after breakfast.
When Should You Brush Your Teeth?
The standard brushing frequency for adults is twice a day, preferably in the morning and before bed. For added cleanliness, you can brush your teeth after every meal. Doing this helps remove food particles, preventing them from becoming stuck between your teeth.
Brushing Before Breakfast
The biggest advantage to brushing your teeth before breakfast is that it can help eliminate bacteria that may have accumulated overnight. Without brushing, the bacteria that build up in your teeth may lead to bad breath and tooth decay.
Also, if you have certain oral health problems, such as acid reflux, brushing before breakfast may be beneficial for your oral health.
Brushing After Breakfast
When you eat, the bacteria in your mouth feed off the sugars and starches in your food, creating an acidic environment. This acidity can wear away at your tooth enamel, leading to cavities and decay. Brushing after meals helps remove the food particles and bacteria that contribute to plaque buildup and tooth decay. If left unchecked, plaque can also harden into tartar, which can only be removed by a dental professional.
Bad breath is often caused by the breakdown of food particles in the mouth. Brushing after meals helps remove these particles, preventing the growth of odour-causing bacteria. If you experience chronic bad breath, make sure to brush after every meal and drink plenty of water throughout the day.
Is Brushing Before or After Breakfast More Effective?
So, which method is more effective? The answer may not be that straightforward.
Brushing your teeth before breakfast has its advantages, and it can allow toothpaste to protect your teeth from acids in food and drinks. However, brushing after breakfast helps remove particles of food that get stuck in your teeth and promotes fresh breath.
Gum disease is a common problem that can lead to tooth loss if left untreated. Brushing after meals helps lower the risk of gum disease by removing the food particles and bacteria that can accumulate along the gumline. It's important to use a soft-bristled brush and gentle brush strokes to promote gum health while brushing.
Ultimately, brushing your teeth after meals is a great way to protect your oral health and keep your smile looking its best. By removing food particles and bacteria, you can prevent plaque and tartar buildup, combat bad breath, protect your gums, and improve your overall health.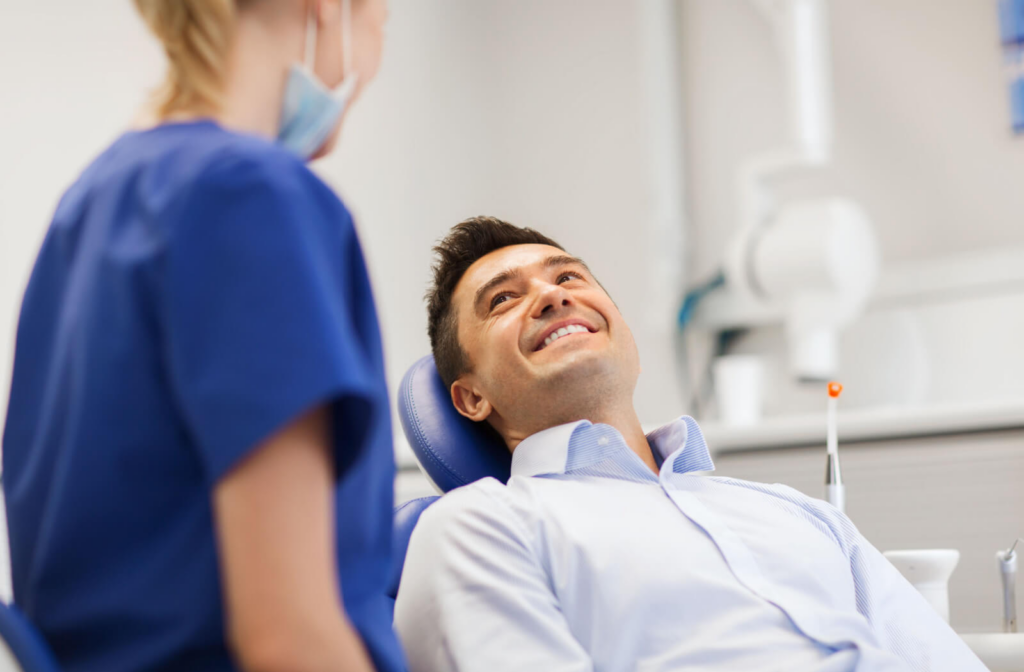 Tips for Brushing Your Teeth
Whether you choose to brush your teeth before or after breakfast, it is crucial to brush your teeth correctly to protect the health of your teeth.
Here are some tips to help you practice effective oral hygiene:
Brush your teeth at least twice per day, once in the morning and once in the evening.
Brush your teeth for at least 2–3 minutes each time.
Use a soft-bristled toothbrush and replace it every 3 months.
Floss daily to remove food particles and plaque between your teeth.
Set Your Routine
Whether you choose to brush before or after breakfast, you should do it thoroughly and patiently. Consulting a dentist can help you determine a treatment plan and brushing technique that are suitable for you. Your dental care team can help you figure out which dental hygiene habits are best suited for your teeth.
Remember that brushing your teeth, when done correctly, can help prevent gum diseases and tooth decay and keep your teeth whiter and brighter. Take good care of your teeth—and happy brushing!