Our teeth help us eat, talk, and smile, so when you have a toothache, it can really impact your life. One of the best ways to prevent toothaches is with a dental exam and cleaning every 6 months.
Still, toothaches can happen, even with regular dental checkups. From cavities to wisdom teeth, here are 10 issues that could be causing your toothache.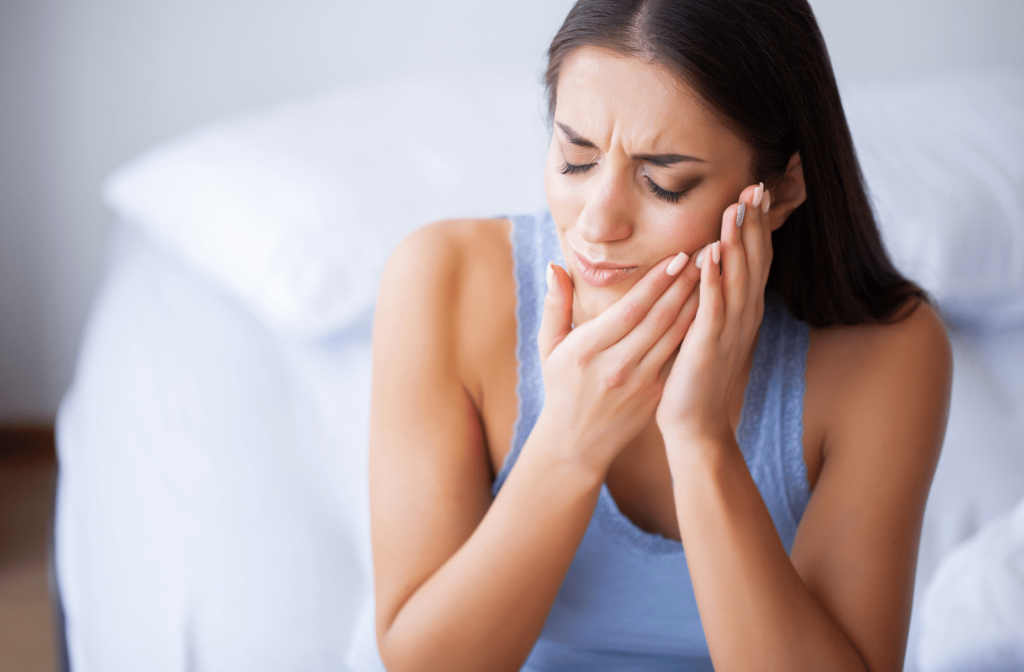 Cavities
Poor diet and dental hygiene can lead to cavities, or tooth decay. When you eat, plaque forms on your teeth, and if this plaque is not removed by good oral hygiene habits at home such as brushing and flossing, bacteria can feed on it. The bacteria then produce an acid, which leads to tooth decay.
When caught in the early stages, cavities can be easily treated with a filling from your dentist. A filling repairs the cavity and prevents tooth decay from spreading.
Oral Abscesses
If a cavity goes untreated, it can form an abscess, which is a pocket of pus caused by an infection. This infection can spread, so if you suspect a tooth abscess, you should visit your dentist as soon as possible.
Your dentist can treat an abscess by removing the infected tissue and then performing a root canal.
Gingivitis
Gingivitis affects over 16 million Canadians. It occurs when plaque and tartar accumulate on your teeth, usually from a lack of dental hygiene like brushing and flossing. Over time, plaque and tartar can irritate your gums, causing them to become inflamed.
In some cases, this inflammation occurs very close to the tooth, which many people mistake for an ache in the actual tooth itself. Gingivitis can also cause your gums to recede over time, which can eventually damage the bone that supports your teeth if left unattended.
Sensitive Teeth
Some people have a thick layer of enamel protecting their teeth, but others have less. If the enamel on your teeth is thin, or if other layers of your teeth become exposed, you might experience toothaches when consuming hot or cold food and drinks.
Enamel wear on your teeth as well as receding gums can both cause your teeth to become more sensitive. If you have sensitive teeth, talk to your dentist about treatment options. Your dentist may also recommend things like special toothpaste to help ease the sensitivity.
Grinding Your Teeth
Many people unconsciously grind their teeth together while sleeping. Grinding your teeth can wear away your enamel over time and can also lead to chips or cracks. This can also cause muscular pain in your jaw.
This condition is known as bruxism and can be treated by your dentist. In most cases, your dentist will have a custom mouthguard, known as a night guard, made for you. You wear the night guard while you sleep, which helps to reduce the impact grinding has on your teeth. This night guard may also be worn in the daytime for those who grind or clench their teeth during the day.
Wisdom Teeth
Wisdom teeth sometimes grow in at an angle that causes them to press against other teeth in your mouth. In other cases, there isn't enough room for your wisdom teeth to grow into your mouth properly.
If you're in your late teens or early twenties and feel a toothache at the back of your mouth, there's a good chance you may have an impacted wisdom tooth, which can become a site of infection. Your dentist can take x-rays of your mouth to confirm and if necessary, extract your wisdom teeth.
Chipped or Broken Teeth
Accidents happen, and sometimes they can chip or crack your teeth. Chips and cracks might not be painful right away, but you should always have them examined by your dentist.
Damage to your teeth like chips and cracks can potentially expose your teeth's nerve endings, causing a toothache.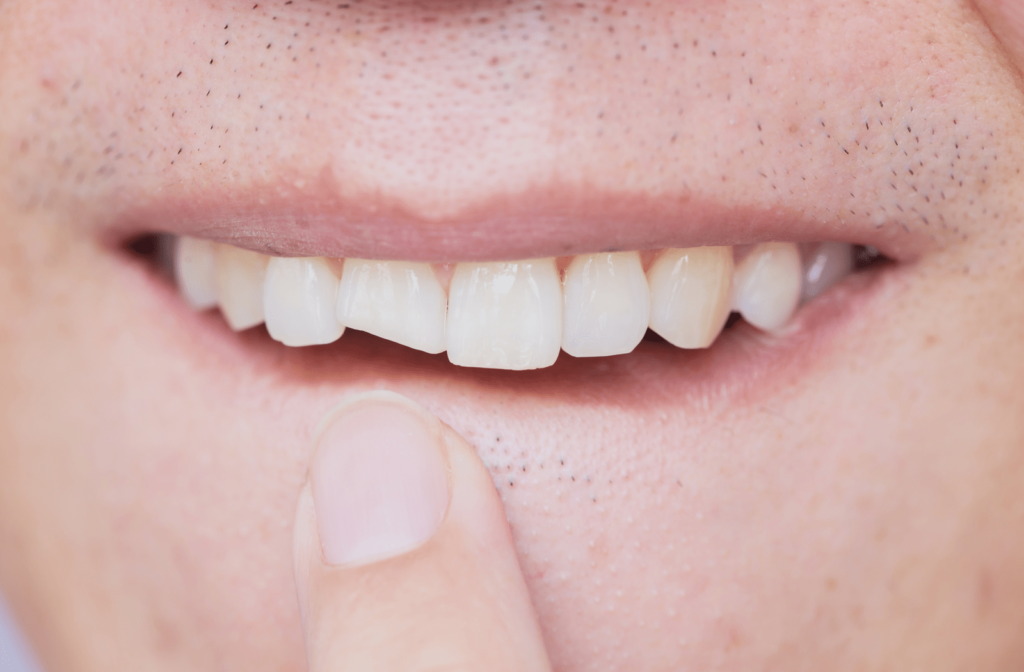 Improper Brushing Technique
If you don't brush your teeth well enough, you can leave plaque on your teeth, which increases the likelihood of getting cavities. On the other hand, brushing too aggressively can wear away your enamel over time, and cause your gums to recede.
Make sure you brush your teeth with a soft toothbrush using gentle pressure. It should take you a full 2 minutes to brush your teeth, making sure that you get at all sides of each tooth.
Missing or Damaged Fillings
Regular dental visits are the best way to maintain your fillings and avoid these issues.
Eating sticky foods or an impact to your mouth/face can cause your fillings to come loose. Tooth decay can sometimes also occur around older fillings, which can eventually cause the filling to become loose.
Orthodontic Devices
Braces, retainers, and other orthodontic devices gradually change the alignment of your teeth over time. When orthodontic wires are "tightened", this can cause temporary aching sensations, especially when the device is new or recently adjusted.
These feelings typically go away on their own. Still, if you are experiencing intense or prolonged discomfort while using an orthodontic device, it's best to consult your dentist to confirm the cause of your toothache.
Knowing What Causes Toothaches is Only Half the Battle
Toothaches can happen for many reasons, but the best way to know for sure is to visit your dentist. Regular visits to your dentist every 6 months can catch issues that lead to toothaches early.
If you do develop a toothache, you should schedule an appointment with your dentist right away. Your dentist will be able to determine the cause of your toothache and recommend the right treatment.