Dental fillings help keep your smile beautiful and your teeth functional, but what happens if you lose the filling itself? A lost filling can often be replaced quickly if addressed in a timely manner. Here are some steps to prevent the problem from worsening.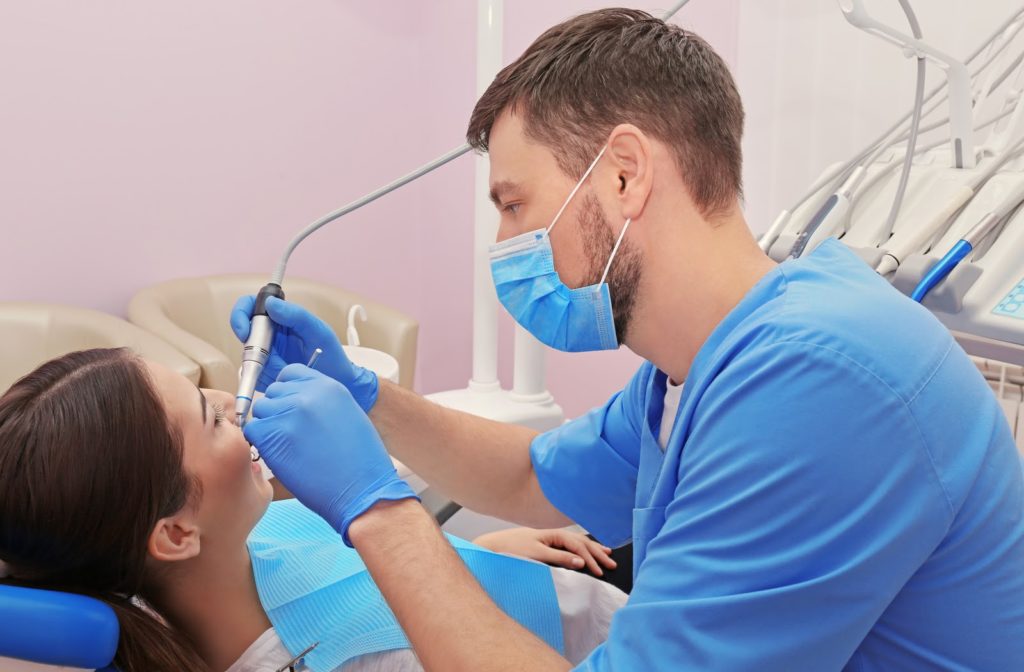 Proper Filling Maintenance
Taking good care of your teeth will help prevent fillings from falling out. Use the following care tips to reduce the risk of filling loss:
Brush after each meal, or at least twice each day with a fluoride toothpaste. Note that fluoride toothpaste is not recommended for young children who are not able to spit out toothpaste after brushing.
Floss at least once per day. The best time to floss is after your last meal of the day, before you brush your teeth.
Eat fewer sugary and sticky snack foods, as these are more likely to pull fillings loose.
Choose a therapeutic (and alcohol-free) mouthwash to help reduce the bacteria that can cause new cavities, as well as recurrent decay (cavities around existing dental work such as fillings, crowns, etc.)
Drink water instead of sugary drinks.
Don't chew ice or bite down hard on dense foods.
It's also recommended to see your dentist for checkups and cleanings at least once each year. Doing so will allow them to identify fillings that may require replacement before they come loose.
How to Respond if You Lose a Filling
If your filling does come loose, these steps will help while you're waiting to see your dentist:
Keep the filling safe by rinsing it off and placing it in a sealable container (such as a Ziploc bag). Sometimes, dentists can bond the same filling that fell out back on your tooth.
Gently brush the affected tooth and keep the it clean. Sometimes, food scraps can become stuck in the area from which the filling came loose. These can be removed with gentle brushing. The newly-exposed area will likely be sensitive and may cause pain if brushed too hard.
Avoid chewing on the affected tooth. If possible, avoid chewing on the affected tooth until your dentist can see you. Hard foods that come into contact with the affected area can further damage the tooth and require additional dental work.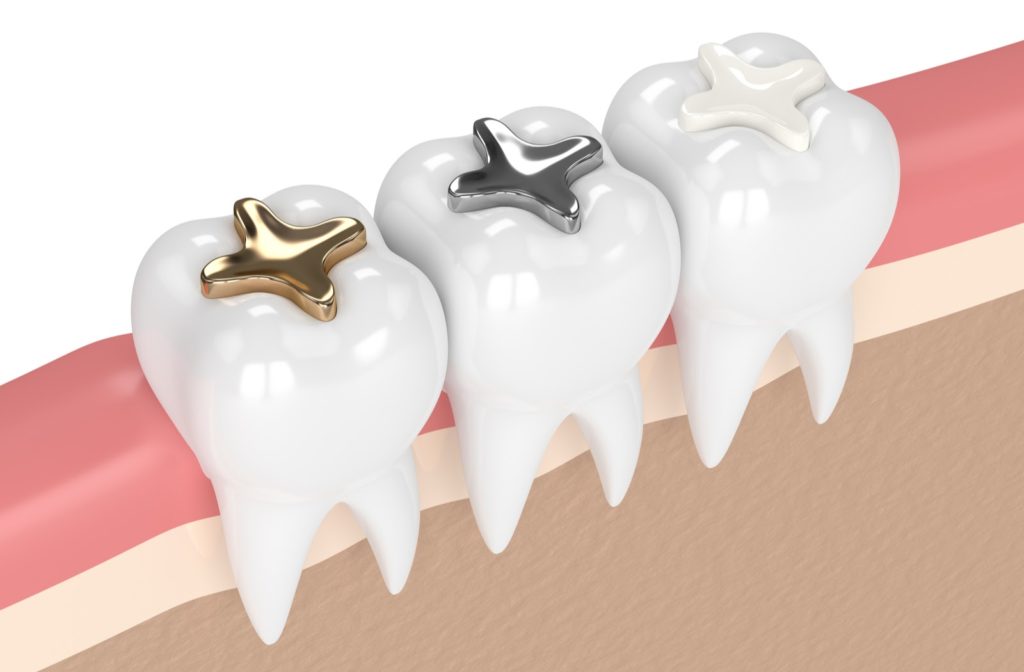 Frequently Asked Questions about Filling Replacement
Is Losing a Filling Always an Emergency?
You don't always need to schedule emergency dental care if a filling comes loose. It can be safe to wait for a few days when the pain is minimal or non-existent, and there is no swelling
When Do I Need Emergency Dental Care?
You may need emergency dental care after losing a filling if you experience:
Pain in the tooth where there was none before
Minimal pain intensifying
Further cracking of the affected tooth
Blood or other fluids coming from the hole in the affected tooth
Any swelling or inflammation in the area
If you notice any of the above symptoms, call your dentist and request emergency dental service as soon as possible.
What Are the Most Common Ways that Fillings Can Be Lost?
Filling loss is typically caused by many factors, such as:
Additional tooth decay in the area that holds the filling in place
Chewing with too much force
Biting food that is extra chewy, sticky, or hard
Grinding your teeth (usually while sleeping)
Sudden trauma to the tooth holding the filling in place
How Are Fillings Replaced?
The process of replacing a lost filling is almost identical to getting a new one. You may experience some sensitivity in the tooth for a few days after the procedure.
Prevention and Treatment Go Hand-in-Hand
Knowing how to make your fillings last as long as possible will help to reduce and prevent dealing with losing one — but when you do, following the steps above will keep you comfortable until your dentist can provide a long-term solution.