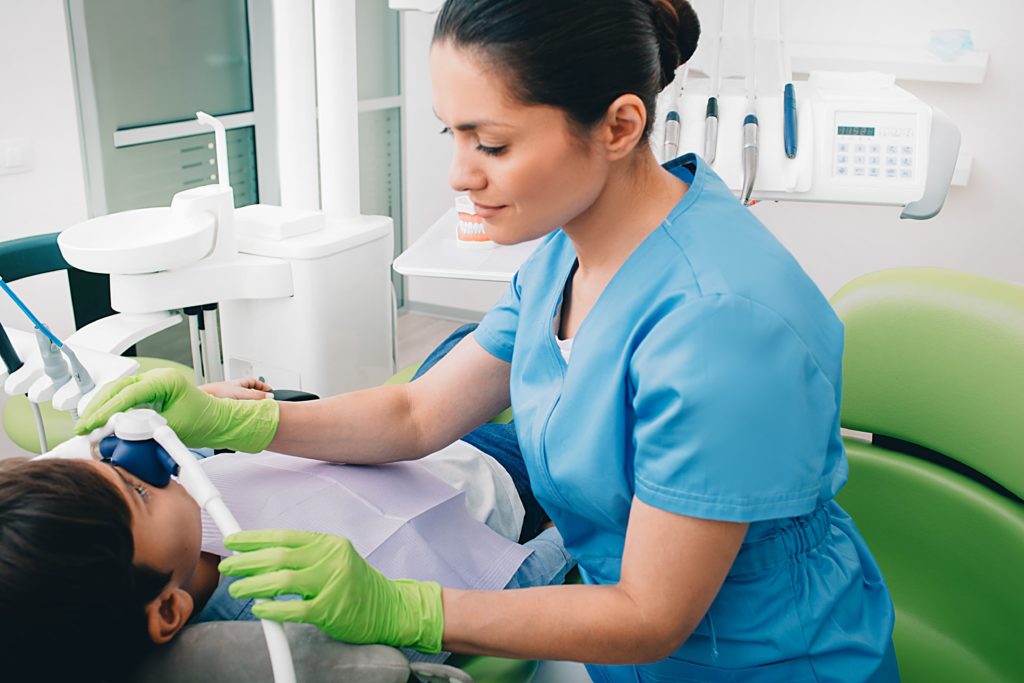 Sedation Dentistry Can Help Keep You Smiling
While we may love our work, we also understand that for some patients, visiting the dentist is an anxious prospect. Patients with extreme anxiety or dental phobias may delay annual exams, routine cleanings, and even serious dental work because of their fears, and their teeth, gums, and overall health end up suffering.
To help all patients get the care they need and help ensure every visit is a pleasant one, our friendly team at Sunshine Dental is proud to offer sedation dentistry.
What is Sedation Dentistry?
As the name suggests, sedation dentistry involves using sedatives to help eliminate dental anxiety and keep patients calm during their appointments, allowing them to get the care they need without causing undue stress.
Sedation dentistry is incredibly effective, and many patients report remembering very little of their appointment and feeling calm both during and after their procedure.
What Types of Sedation Are Available at Sunshine Dental?
Which type is best for you and your needs depends on a variety of factors. If you are interested in sedation dentistry, please book an appointment so your dentist can sit down with you and help you determine the best course of action.
Sunshine Dental offers 3 different forms of sedation dentistry: IV sedation, oral conscious sedation, and Nitrous Oxide conscious sedation.
IV Sedation
IV sedation can be a great option for many patients, even those who are afraid of needles. We'll begin by giving you some nitrous oxide (laughing gas) to help you begin to relax. Once you are calm, we will insert the IV. Within a matter of minutes, you will be relaxed enough for us to proceed with your dental work.
IV sedation allows you to remain awake for the procedure, and you will still be able to follow basic instructions given to you by your dental team. However, most patients report remembering very little from the time they are sedated until the sedative has completely worn off.
If you are getting a filling or other dental work that requires the use of local anesthetic, the anesthetic will be administered once the sedative has taken effect.
Before your IV sedation dentistry appointment, please fill out our IV Sedation Consent Form and bring it with you to your appointment.
Oral Conscious Sedation
Oral conscious sedation, as its name suggests, involves taking an oral sedative. Like IV sedation, this form of sedation does not put you to sleep but instead induces a highly relaxed state.
You will need to take your sedative orally about an hour before your appointment. This means that you will not be able to drive yourself to your appointment, or back home when your appointment has been completed. You should be accompanied by a responsible adult who can drive you and take care of you for 24 hours following the completion of your appointment.
Nitrous Oxide Sedation
Nitrous Oxide Sedation, also known "laughing gas" can be given on it's own and is a very mild form of sedation that allows you to relax and take the "edge" off of any dental anxiety you may be feeling. This is quick-acting, and also quickly reversed once the gas administration is stopped.
Can I Get Deep Sedation or General Anesthesia?
In Alberta, general dentists can not provide deep sedation or general anesthesia. As such, Sunshine Dental does not offer deep sedation or general anesthesia as part of our sedation dentistry services. However, if required, Sunshine Dental can arrange this with the appropriate specialists.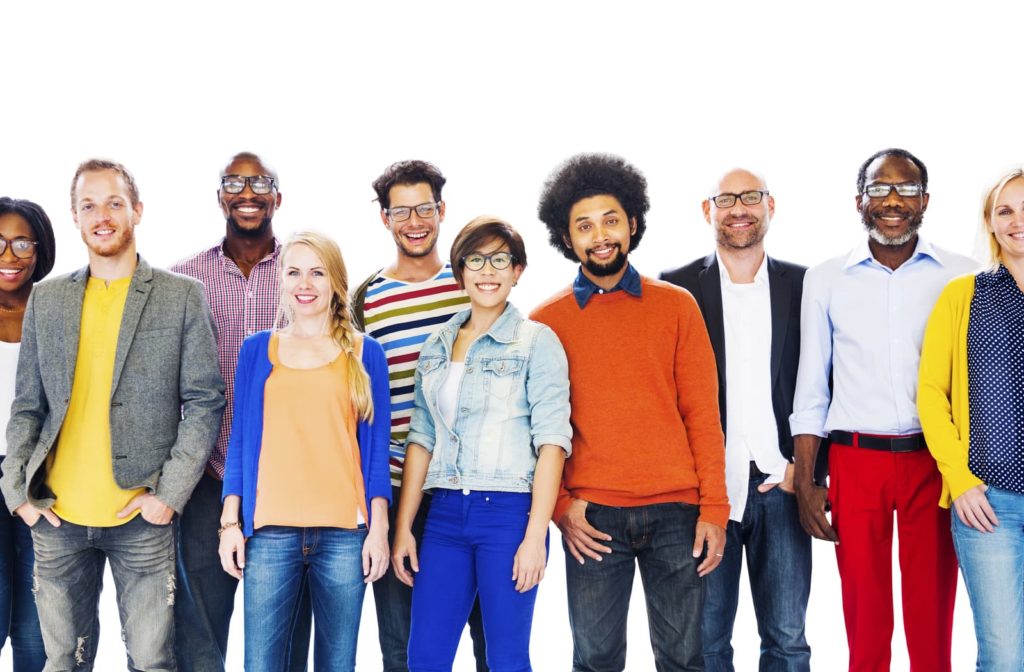 Who Might Benefit From Sedation Dentistry?
Though the majority of our sedation dentistry patients are individuals with mild, moderate, or severe dental phobias or anxiety, sedation dentistry can be a good choice for many patients. These include patients who:
Have sensitive gag reflexes
Have very low pain thresholds
Have extremely sensitive teeth or gums
Require large amounts of dental work
Have trouble sitting still during dental procedures
Is Sedation Dentistry Safe for Children?
Most children express at least mild apprehension the first time they visit the dentist. However, for children with dental anxiety, dental phobias, or who are unable to sit still for dental procedures may benefit from sedation dentistry.
Before deciding if sedation dentistry is a good choice for your child, please consult with your child's pediatrician and their dentist.
Is There Anyone Who Should Avoid Sedation Dentistry?
Patients with serious health conditions, or who are older, are more likely to experience adverse side effects to IV sedation. Patients who are obese, or who have obstructive sleep apnea, should discuss their unique needs with both their family doctor and their dentist before determining if sedation dentistry is right for them.
General Pre-Appointment Instructions
Your dentist will provide you with specific instructions before your appointment. However, there are a few things all sedation dentistry patients should do to prepare.
Follow All Instructions Carefully
Please make sure to follow all instructions carefully to help ensure your visit goes smoothly.
If you are undergoing oral conscious sedation, you will need to take your pill before you arrive for your appointment. Regardless of which type of sedation you receive, your dental team will make sure you are comfortable before they begin your procedure.
Book Time Off Work or School
You will likely be very groggy after your appointment. As such, you should plan on taking the rest of the day off work or school, and you should restrict your activities until you sedation has completely worn off.
Arrange For Someone to Accompany You
Whether you undergo oral conscious sedation or IV sedation, you will be legally impaired after your appointment. Oral conscious sedation patients are also legally impaired before their appointment. As such, you should arrange for a trusted, responsible adult to accompany you to your appointment.
Sedation dentistry patients should never drive themselves home after their appointments, and oral conscious sedation patients may not drive themselves to their appointments either.
Children who undergo sedation dentistry should be accompanied by 2 responsible adults at all times until the sedatives have completely worn off. This is to ensure that while one parent is driving, the other parent can sit beside the child on the way back home after the appointment.
Make Sure Your Medical History is Up to Date
If this is your first visit with us, please make sure you fill out your Medical History Form and bring it with you to your appointment. If you have visited us before, please make sure your medical history is up to date and let our staff know if anything has changed since we last saw you.
General Post-Appointment Instructions for All Patients
On Your Way Home
The sedatives may cause you to become unsteady on your feet. As such, you should have someone help you in and out of the car, and while going up or down stairs, to help you avoid falling.
Once You Get Home
You should take it easy until the sedative has completely worn off and avoid standing up quickly. If you choose to lie down, make sure you sit up slowly and then gently swing your legs around to the edge of the bed or couch before standing up. Taking things slowly helps you avoid sudden drops in blood pressure, which may cause dizziness and increase your chances of falling.
Things to Avoid
Your judgment and faculties may be impaired for as much as 24 hours after you are sedated. As such, you should not drive or operate heavy machinery until the sedation has completely worn off. You should also avoid making important financial or legal decisions until you are no longer impaired.
Do not consume alcohol or cannabis until the sedative has completely worn off.
Patients Who Also Require Local Anesthetic
Local anesthetic impairs our ability to judge hot and cold accurately. As such, you should avoid consuming very hot foods or drinks (such as coffee, tea, or soup) until all the feeling in your mouth has returned. This helps prevent you from burning yourself.
General Post-Appointment Instructions for Children & Their Caregivers
Sedation often leaves us feeling strange, and can cause some patients to unconsciously chew on their lips, their tongues, and the insides of their cheeks. Sedation can also impair our ability to accurately judge pain, which means that this chewing can cause serious damage.
Children, in particular, are likely to chew and should be supervised carefully to ensure they don't inadvertently hurt themselves. Children should be accompanied by a responsible adult at all times until their sedative, and any local anesthetic they may have received, has completely worn off.
What Do I Do If I Experience an Unusual Reaction?
If you or your child experiences an unusual reaction to the sedation or local anesthetic, please contact our office right away at 587-317-5881. If our office is closed, please proceed to the nearest drop-in clinic or emergency room.